After thirty-eight years, Dr. Amble informed us that he is retiring and will not be returning to the office after his fall on the ice this winter. We are sending his retirement letter, as well as Dr. Mulligan's letter of response to his retirement, out to patients this week. Specifically, the letters will go to the designated head of the household for each account. They are being sent via e-mail for all head of households that have e-mail addresses on file. We will send a letter via the US Post Office to those patients without an e-mail in our system. The following letters are being sent: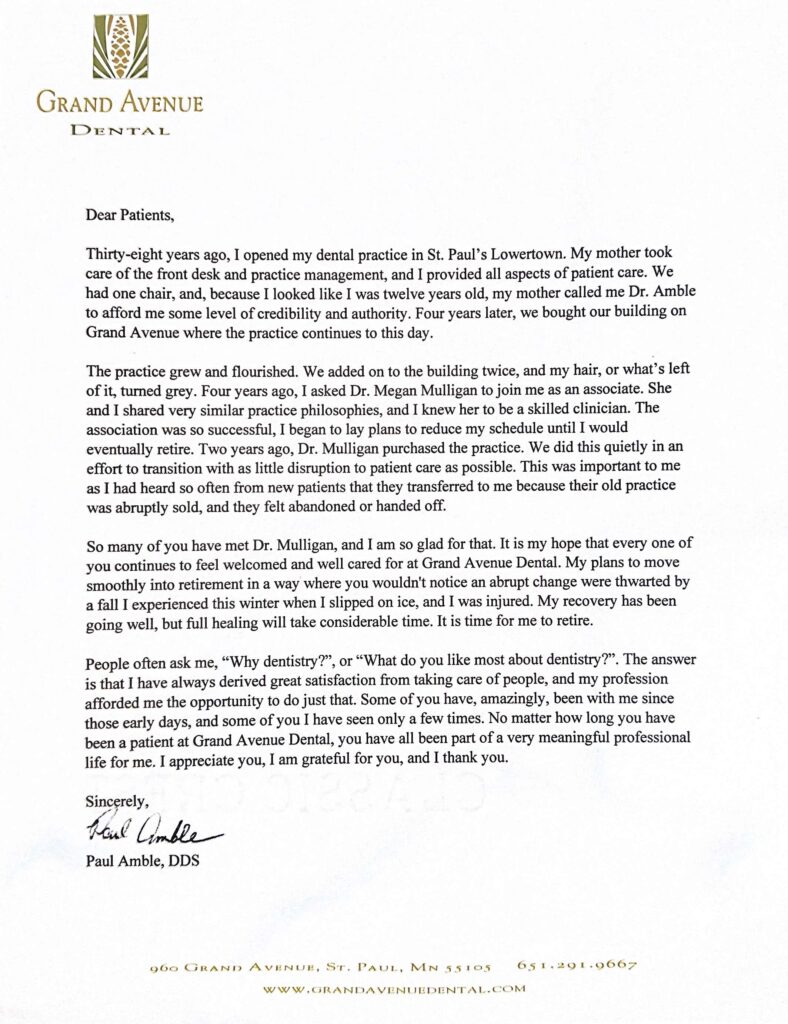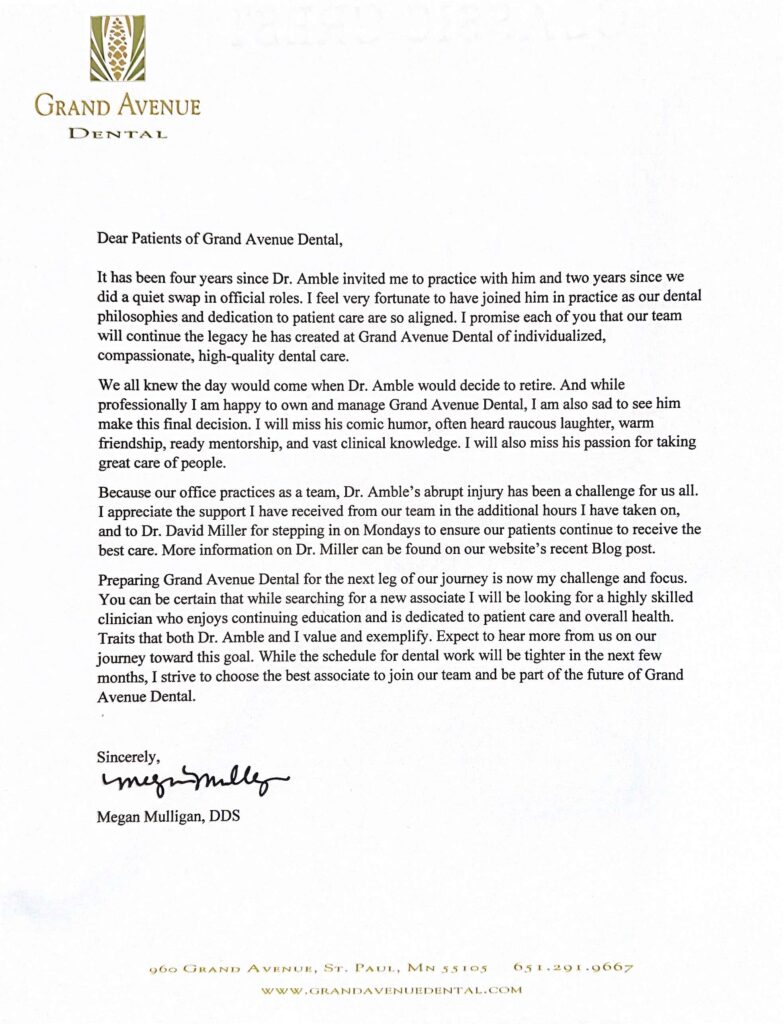 If you want to be introduced to Dr. David Miller please see this post:
Welcome Dr. David Miller!