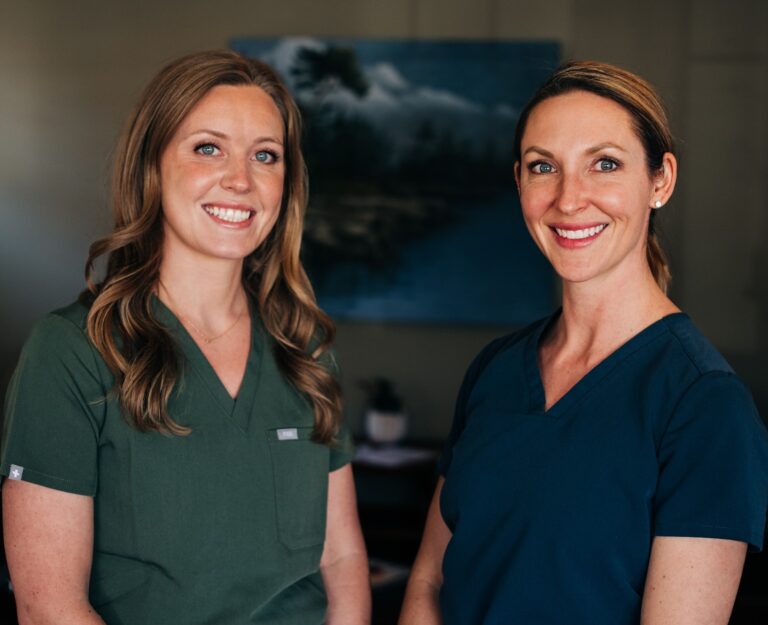 If you see a new face at your next dental office visit, it will probably be Dr. Madeline Stead shadowing Dr. Mulligan. She as been doing this on Tuesdays to get to know the patients, our patient and office environment, where to find all the little pieces and parts that are dentistry, and our practice software. It is a pleasure having her around and getting to know her as a person and practitioner. On Monday, May 15th, Dr. Stead will begin practicing at Grand Avenue Dental. If you missed her previous introduction, you can see it here. Dr. Stead will work Monday and Tuesday. Dr. Mulligan will work Thursday and Friday. And both doctors will work Wednesdays.
Every doctor (and individual, for that matter) has their own personality, their own practice goals, unique instincts, and life history. Dr Amble has a big personality and developed and continued to hone his practice goals over his 34 years of dentistry. His patients (as well as his staff) valued his kindness, patience, caring, and honesty. As his practice grew, I know he was very glad when Dr. Mulligan accepted the challenge of practicing dentistry with him because she was not only a skilled clinician, but she also valued those same things: kindness, patience, caring, and honesty.
Since Dr. Amble's accident in January, things have moved very fast, indeed. Dr. Mulligan jumped in immediately to hire a recently retired dentist (Dr. Miller) to help her out one day a week and then began an earnest search to find a long-term colleague to add to our staff. She wanted to bring on a dentist that could provide the high quality care, evoke trust, and had a personality that would work well with patients at Grand Avenue Dental.
As staff, we have seen and participated in what it has taken to keep the office rolling while abruptly losing a key person. We are all very happy with the announcement of the addition of Dr. Stead and we look forward to working with her and getting to know her even better. Congratulations to our new dentist team!